The seaside village of Cowichan Bay became internationally famous in 2009 when it was designated as the very first 'Cittaslow Town' in North America. The Cittaslow movement (the name means "Slow City") originated in Italy, but is now a worldwide movement rating eligible towns on everything from friendliness to environmental policies. The main aims of the movement are to make life better for everyone living in an urban environment; to protect the environment; to promote cultural diversity and uniqueness; and to provide inspiration for a healthier lifestyle. So if you're looking to slow down, relax and appreciate the view, Cowichan Bay is just for you!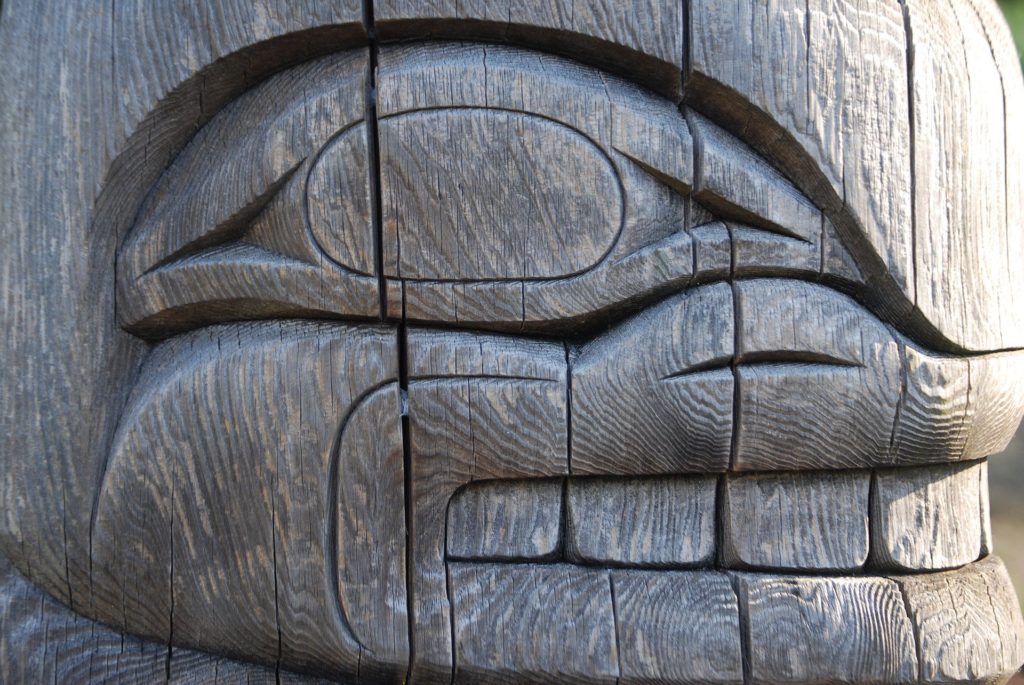 For many thousands of years, Cowichan Bay was home to First Nations people who harvested the wealth of salmon and shellfish found in its many coves, tidal flats and swiftly flowing rivers. When Europeans sailed into Cowichan Bay in the 1850s, they discovered waters teeming with steelhead and salmon, sheltered deep bay harbours for their ships, rich forests for timber and a warm microclimate ripe for farming.

Cowichan Bay is a hub of boutique cheese, seafood and ice cream shops, cafes and artists' showrooms, including the well-known Arthur Vickers Shipyard Gallery. Visitors can dine with a view of the fish boats, floating homes and buildings on stilts on "Cow Bay's'' historic pier and Fisherman's Wharf.
Local maritime history is celebrated at Cowichan Bay Maritime Centre, where wooden boat and model tall ships are on display. It's an active maritime museum and the home of the Cowichan Wooden Boat Society which preserves, exhibits and demonstrates the Maritime heritage and culture of wooden boats, especially as experienced on Canada's West Coast. You can walk along the pier and view the displays, and the building at the end of the dock contains model boats, historic pictures and even a marine library.
The Cowichan Estuary Nature Centre is an interpretive center overlooking the Cowichan Estuary, a 400 hectare estuarine ecosystem in the unceded territory of the Quw'utsun people. The Nature Centre offers interactive opportunities for all ages to learn about the estuary, its watershed, marine life, and natural and cultural history. Visitors can see and touch marine and intertidal creatures in the aquarium and touch tank, and enjoy wildlife and bird watching along the ocean front interpretive trail and from the viewing tower. Ocean kayaking, whale watching and float plane sightseeing charters can all be arranged here as well!
Close by is the South Cowichan Lawn Tennis Club, built in 1887, a reminder of a British pioneer past and, except for Wimbledon, the oldest grass tennis court in the world!. Also in the area are the hiking, mountain biking and nature trails of Hecate Park, Mount Tzouhalem and Kingscote Heritage Trail. Bird watching is big at the Cowichan Bay Estuary, home to an estimated 220 species of migrant shorebirds and waterfowl.
Whether you're visiting Cowichan Bay for the great outdoor recreation opportunities, or you want to check out the local food and drink produced by our local farms, bakeries, cideries, breweries and distilleries – you're sure to find lots to love!
Vancouver Island's Cowichan Valley is known as "the Warm Land", a name given to it by the First Nations Coast Salish, who named the area Quw'utsun' or Cowichan, meaning 'land warmed by the sun.'